PROTECT YOUR FEET WITH THE RIGHT SAFETY FOOTWEAR
It's important to protect yourself when working in hazardous environments.
An area that gets overlooked quite commonly is foot safety.
Your feet are one of the main parts of your body that is exposed to a number of risks including falling or sharp objects, electrical hazards and slippery surfaces.
It's crucial to invest in dependable safety footwear that meet all regulations.
Why Is Foot Safety Important?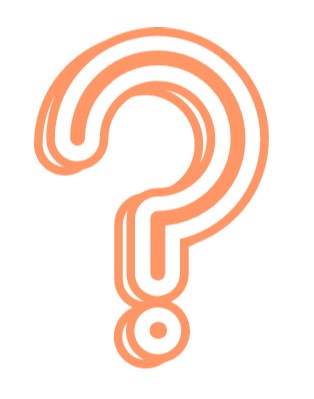 Safety footwear falls under the essential PPE within your place of work.
People wear safety boots to provide protection against impact and compression.
Keeping your feet safe is essential for overall well-being.
See here, reasons why foot safety should be top priority:
Injuries to your feet may lead to long-term disabilities and impact you.
They act as a protective barrier against any kind of potential hazards and reduce the risk of injuries.
Comfort is the key.
If your spending most of your week in the same pair of shoes, you should make sure they apply comfort and support so you can give you can carry the task at hand efficiently.
COMPLIANCE WITH REGULATIONS
It is the responsibility as an employer to ensure the health and safety of employees within a working environment.
In several fields, workers are required by law to wear protective footwear at all times.
Complying to all rules is critical for your safety and will help avoid penalties and legal issues.
Factors Of Safety Footwear To Consider.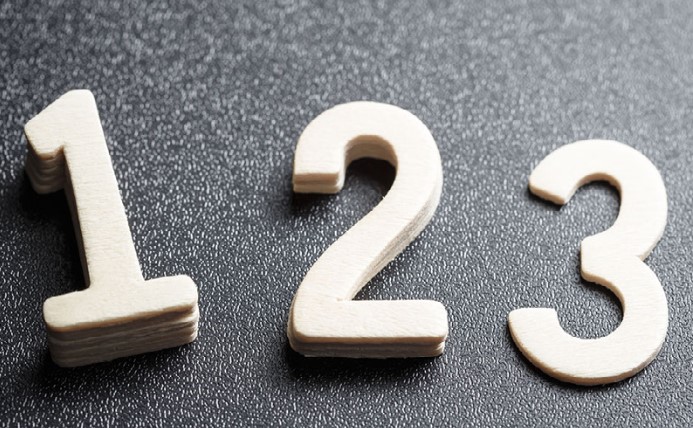 It's always essential to invest time and effort to finding an ideal pair of safety shoes or boots.
Some things to Consider:
When shopping for safety footwear, make sure to look for labels that indicate the footwear has been tested and certified (CE Marking).
These show that the footwear has been evaluated and meet all applicable safety requirements.
Work footwear should have protective toe caps that are able to withstand the impact of falling objects.
Metals such as steel and aluminium, as well as composites, are frequently used for toe caps.
Verify that the toe cap meets the safety regulations within your industry.
Slippery Sole = Deadly Sole!!!
Slippery surfaces pose a significant risk in many workplaces.
A slip resistance is indicated when purchasing work footwear by a specific ration or symbol. This feature prevents accidents caused by slips and falls.
Keep in mind that slip resistance can vary based on the temperature, water contents and other types of liquids.
ELECTRICAL HAZARD PROTECTION
If working in an environment with electrical hazards, protection should be worn in any high risk of contact with live wires or other electrical components.
Keep an eye out for safety ratings, such as EH (Electrical Hazard) or ESD (Electrostatic Discharge).
Some foot issues can start due to an improper design with safety footwear.
A good shoe/boot should not only provide protection, but provide comfort for prolonged use.
Verify your fit for a safe use.
Safety footwear should be built to last.
The shoes you consider should have the ability to handle everyday wear and tear as well tackle any potential hazard.
Regardless of your safety footwear meeting the required standards, it's still essential to check them on a regular basis.
check they are still in perfect condition for your line of work.
Examine for any damage, wear & tear, loose stitching or any other flaws that may compromise use.
Level Of Safety Standards
Safety footwear protection is determined by a combination of regulations and S ratings
Common ratings for safety footwear are S1, S2 & S3.
EN ISO 20345:2011 - The standard which all styles are classified as 'safety footwear' are tested to.
(standards for non-slip safety shoes)

(safety footwear abbreviations)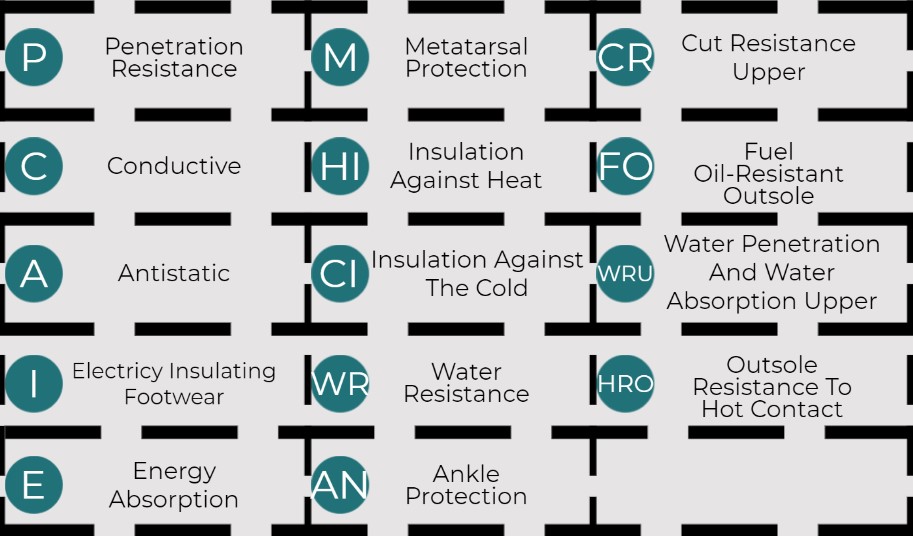 (safety ratings)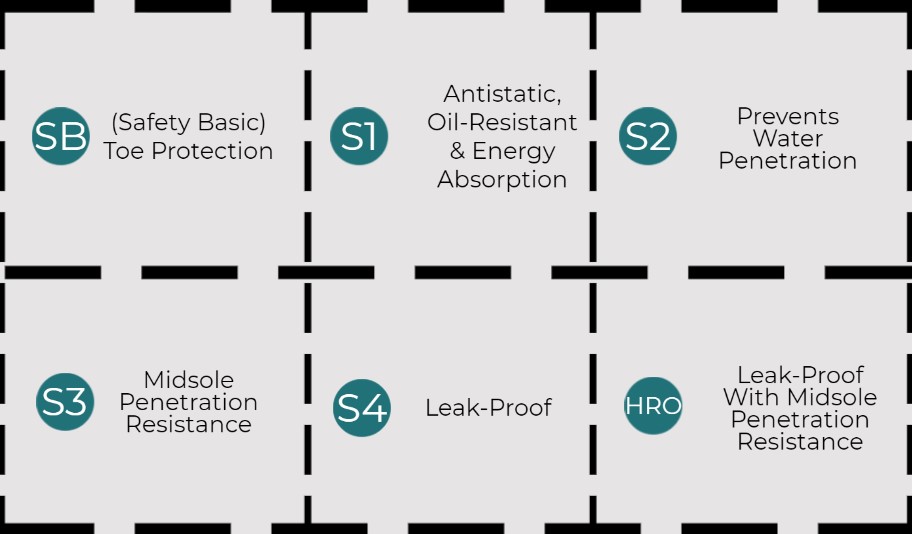 FINALLY
When working in hazardous environments, it's essential to wear safety footwear that complies with all regulations.
Remember...
If you're searching for new footwear, do your research.
Regularly inspect for any sign of wear & tear and replace when necessary.
Protect yourself from harm.
By investing in the right safety footwear, you can minimise the risk of injury and work with confidence.